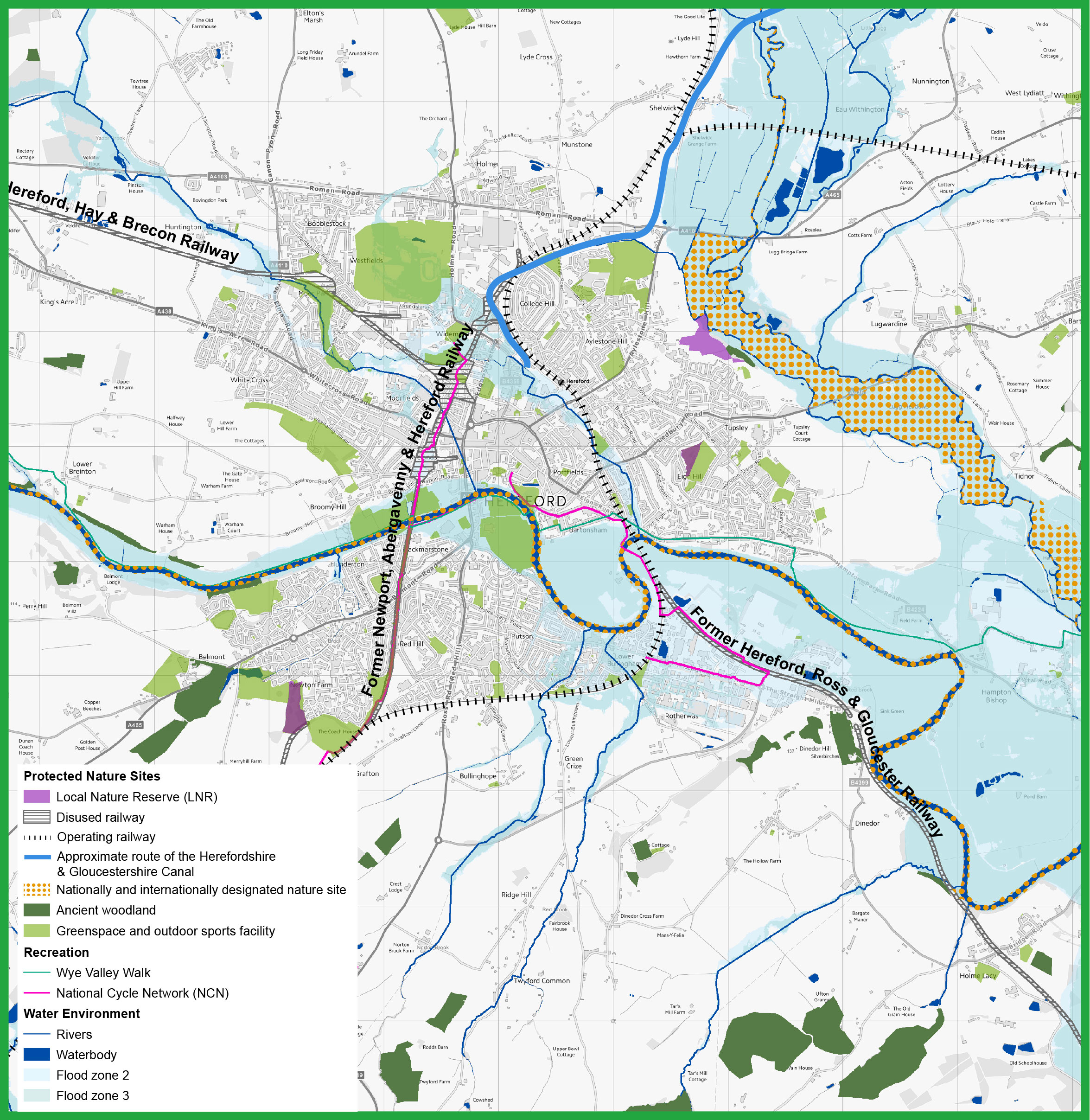 Our vision for the environment and biodiversity in and around Hereford includes to:
Explore potential to bring historic transport corridors back into use to provide new walking and cycling routes or wildlife habitats. These include the former Hereford to Abergavenny Railway and former Hereford, Hay and Brecon Railway, as well as the route of the former Herefordshire to Gloucestershire Canal.
Rediscover lost sections of Hereford's rivers and brooks, moving them above ground to create pocket parks, wildlife corridors and active travel links.
Enhance the Lugg Corridor to create an accessible green space for sensitive access to and exploration of nature that serves the whole of Hereford, alongside enhancing undisturbed areas for wildlife.
Increase urban, woodland and orchard tree planting to raise tree cover across Hereford from 15% to 25%.
Deliver nature-based solutions to flooding across the Wye, Lugg, and Hereford's brooks.